Live Electric is Southern Nevada's only WOSB & DBE certified Union Commercial Electrical Contractor. Our company has helped a number of general contractors and project owners achieve great diversity and inclusion goals on both public and private projects. We have a team of highly skilled and trained journeymen and wiremen. Additionally, we have bilingual (English/Spanish) staff members in the office and the field.
Our mission is to provide high-quality electrical services to our customers on time, within budget while exceeding expectations.
Both our office and field staff are bilingual (English/Spanish)
DBE
Disadvantaged Business Enterprise
WOSB
Woman-Owned Small Business
EDWOSB
Economically Disadvantaged Woman Owned Small Business
WBE
Women's Business Enterprise
SBE
Small Business Enterprise
RiSE
Nevada RTC qualified Small & Diverse business
ESB2
Emerging Small Business Tier 2
SB1 Meets all criteria and requirements as defined in NRS 338.16991
Heather Avila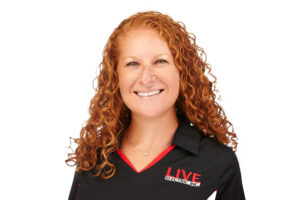 President, CEO
Heather founded Live Electric Inc in 2014. She brings her 20+ years' of experience overseeing strategic business advancement and development to the construction industry. Her business philosophy is grounded in the belief that success can be realized through a combination of smart governance, team support and community empowerment. Guided by a deep work ethic, she approaches each endeavor with enthusiasm and commitment to a culture of diversity inclusion and equity. 
Carlos Avila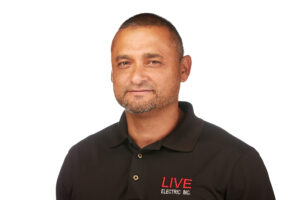 Master Electrician, Sr. Project Manager
Carlos graduated from the IBEW LU 357 electrical apprenticeship program in 2002.  He brings his 24+ years of electrical trade experience working on and supervising electrical construction projects. Carlos' attributes his success to his dedication to safety, efficiency and quality. Carlos believes that hard work, attention to detail, punctuality, and a strong work ethic are the keys to success. Guided by a love for the trade, Carlos approaches each project and bid opportunity with conviction.
Safety is of primary importance and of such consequence that it will be given precedence on every project. Live Electric consistently exceeds site safety requirements and has documented accolades from SCATS on past project inspections.